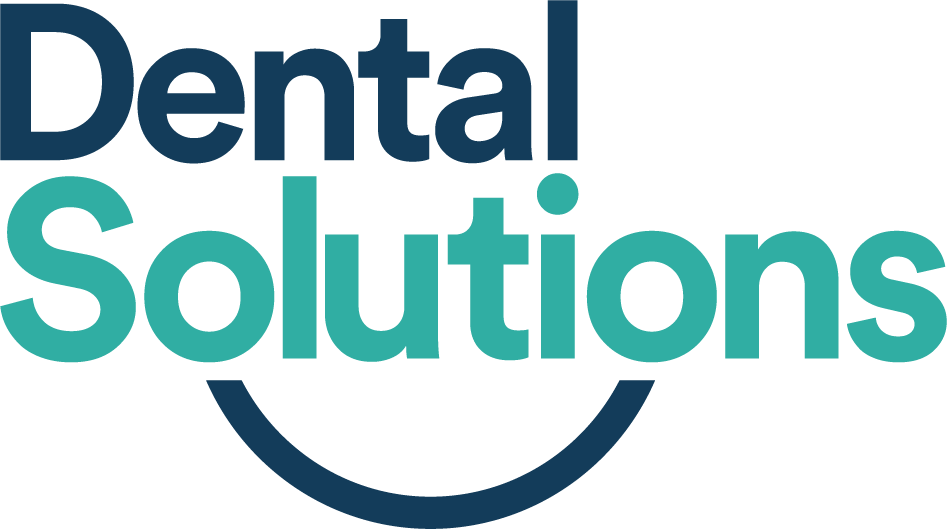 Your New Smile Starts Here
Cassidy is Dental Solutions denture professional here to help you with your complete denture solutions. Cassidy is highly trained in the design, construction, fitting, and adjustment of complete and removable partial dentures. Offering a wide selection in denture care services to keep everyone's smile looking bright and confident.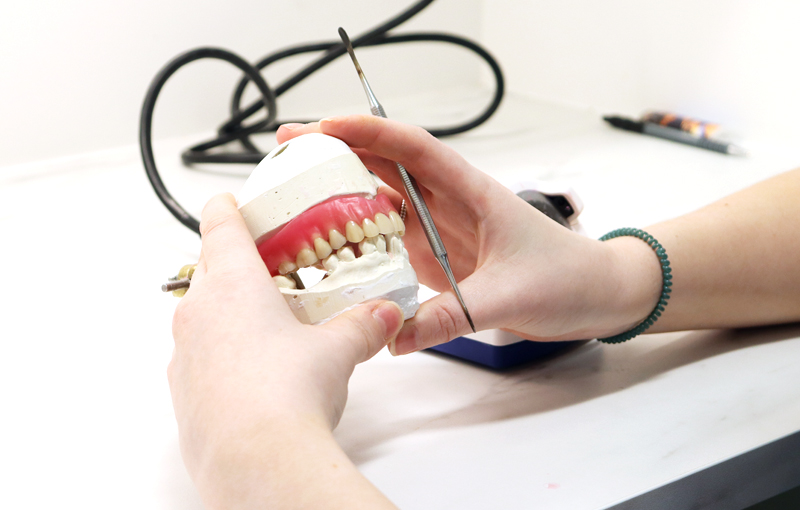 Consultations & Exams
No referral needed! We are currently accepting new dental patients. During the consultation with the denturist, we will discuss the needs of each individual and address any concerns you may have with your oral care.
Complete Dentures
Complete dentures, also referred to as full dentures, take up the whole mouth rather just a part of it. It's a removable device that can be used to replace missing teeth and is used by someone who has lost all of their teeth.
Partial Dentures
Partial dentures are typically used by those to replace teeth that are missing most commonly due to a jaw related accident, tooth decay, or malnutrition. They will help prevent your natural teeth from shifting or drifting.
Implant Dentures
Implant dentures allow your denture to be held into place and make sure there is no movement in the mouth, it is a permanent tooth replacement solution for patients who have lost their upper or lower teeth.
Immediate Dentures
When complete extractions of your remaining teeth become unavoidable, an immediate denture is a solution. Immediate Dentures are essentially the same as complete dentures and are used to replace all the teeth in the mouth on one or both arches.
Repairs & Relines
If your denture has any chipped or missing teeth a repair of the denture is needed. Relines are required when tissue changes occur due to resorption (shrinkage) which can be related to weight loss, tooth loss, loss of bone/tissue, disease or illness.
Serving the Sault and Surrounding Area
Visit our friendly, relaxed clinic located at 423 Pim Street. We encourage you to ask questions about your specific denture treatment options,
during a no charge consultation.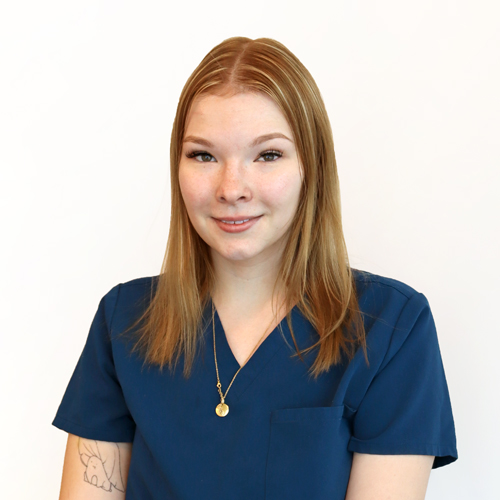 Cassidy
Hello! My name is Cassidy Irwin, I am originally from Ajax and now enjoying living in the Soo. I graduated from the George Brown College Denturism Program. I am a fully licensed Denturist.
As a Registered Denturist, I strive to work alongside my clients in a collaborative effort to help achieve a healthy, confident smile and sustainable overall health.
I'm a massive foodie outside of dentistry and enjoy hiking, playing tennis, watching hockey, and baking.
Your New Smile Starts Here
Request an appointment with the following form or call (705) 910-4491.
We Are Invested in Your Smile
Dental Solutions is a registered business of Floreani O'Toole Carlascio Dentistry Professional Corp.
info@mydentalsolutions.ca
423 Pim Street, Sault Ste. Marie On
Dental Solutions
423 Pim St,
Sault Ste. Marie,
ON P6B 2T9